What's New in the Markets?
Firstly, we hope everyone had a wonderful mother's day and we hope everyone enjoyed their gifts from the markets. We'd also like to take this opportunity to welcome and introduce our brand new traders; Tokhi Meats and Twisted Burger Company.
Tokhi Meats is currently our only butcher dedicated to selling a wide variety of halal produce and accompanying spices. We're super excited about this stall adding diversity and range to our world class group of butchers. Twisted Burger Company, you may recognise them from various establishments around Sheffield such as The Harley, The Riverside and festivals around the U.K. This will be Twisted Burger Company's first standalone venture and we are over the moon they chose The Moor Market as their new home!
The Moor Market Roadshow has returned! The Roadshow will take place on the first Thursday of every month for the rest of the year with the exception of August and December. If you're not familiar with The Moor Market Roadshow; it has been put in place for our traders to showcase their amazing variety of products and produce to an audience to that wouldn't necessarily shop on The Moor or in The Moor Market. The next Moor Market Roadshow will take place on 7th April outside the town hall; we hope to see you there!
We've got lots of fun events planned for the next couple of months so stay tuned!
If you want to share your experience of the markets, a recipe or even just something you've created with the markets and Sheffield as your main source of inspiration then please email Roman.Dennis@sheffield.gov.uk because we'd love to hear from you and include you in our next blog post.
If you are a blogger, writer, or budding journalist and would like to contribute to our blog please email Roman.Dennis@sheffield.gov.uk
Latest Blog Post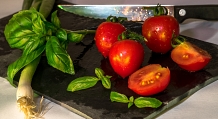 Upcoming Events
---
---