Proper Yorkshire Tea Edition: Alex May
17 March 2016
Moor Market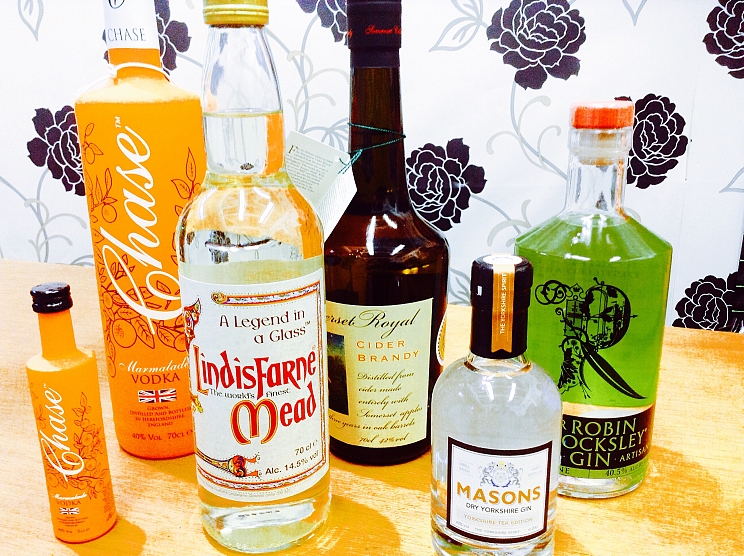 If you're anything like me, though the wily winter has its seasonal celebrations and hearthside romanticism, the British Spring is the time to open one's eyes once more and shake off the slumber of the colder months. Our picturesque hills will again be emerald with plantlife, our mighty oaks bushy with leaves and our flowerbeds peppered with sturdy shoots. And if we're fortnate enough for it to stop raining for a few days, it's time to get outdoors and picnic with some of these quintessentially patriotic grogs!
Chase Marmelade Vodka 40%
70cl £37.99
5cl £4.25
Refusing to succumb to the pressure of supermarkets' demand for ever-cheaper potatoes, Herefordshire farmer William Chase used his spuds instead to distill a superb quality vodka. Smooth and full, it completely lacks the nasty bite of cheaper grain vodkas and, like all good spirits, warms without burning. The marmelade taste and aroma comes from sweet Seville oranges. But I don't recommend it on toast.
Sir Robin of Locksley Artisan Gin 40.5%
70cl £32.99
Robin Hood (or Robert the Hoode) must be one of England's most iconic characters. His gin is no different. Described by Sheffield distiller John Cherry as a 'medium dry', this citrus-y wonder has the sweetest hint of elderflower alongside pink grapefruit, pushing the traditional juniper to the rear in this spectacular and unique sipper. Pour over crushed ice and add a lime zest for gin heaven!
Lindisfarne Mead 14.5%
70cl £13.49
From the oldest known monastry in the UK on the holy peninsula of Lindisfarne, this honey-wine was once brewed by the very monks who lived to tell the tale of the Viking conquests. This is a very drinkable mead, lacking much of the syrupy nature of its rivals by a unique blend with sweet white wine. Pyment meads, as they are called, are fruity but no less strong, so best beware, brave warrior!
Somerset Cider Brandy 3yo 42%
70cl £32.49
The finest brandy comes from Armagnac, right? Time for a rethink. Cider brandy is a reduced apple wine which, like its French grape counterpart, can be aged in oak to produce a fine-flavoured fortified with just as much complexity above the undercurrent of Westcountry scrumpy. Look out, too, for Shipwreck, which is casked in barrels found aboard an ancient skuppered cargo vessel!
Mason's Dry Gin Yorkshire Tea Edition 42%
20cl £13.49
Nowt beats a good cuppa. Nowt, that is, exept a good cuppa in a gin! No word of a lie, Yorkshire gin company Masons tear open our favourite teabags to re-distill alongside their spirit to make their delicioisly distinctive blend. It really tastes of tea! Get t'kettle on lad!
Post by Alex May of Fermental
If you have a great experience of the markets, a recipe or even just something you've created with the markets and Sheffield as your main source of inspiration then please email Roman.Dennis@sheffield.gov.uk because we'd love to hear from you and include you in our next blog post for July.
Thanks for reading and don't forget to like our Facebook Page and follow us on Twitter!
If you are a blogger, writer, or budding journalist and would like to contribute to our blog please email Roman.Dennis@sheffield.gov.uk
Related Trader
Latest Blog Post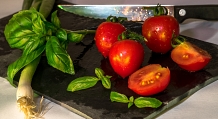 Upcoming Events
---
---