Let's talk cheese....
12 February 2018
Moor Market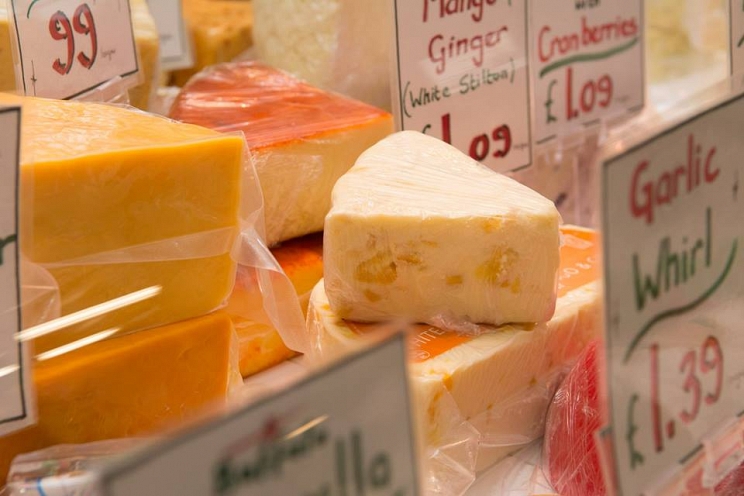 After the success of our Moor Market Love Cheese event, we saw first-hand how much Sheffield loves cheese! So we asked Sue from S & J's Pantry to give us the lowdown on some of her favourite cheeses.
"We have over 80 cheeses on our stall, S & J's Pantry, and of course we stock some of our favourites! Here is a bit of information on some of mine…
Comté (pronounced Comtay) is made the Franche Comté region of France (near the border with Switzerland). It's a largely rural place characterized by gentle mountains, fertile agricultural valleys and pine forests. A 'Protected Designation of Origin' cheese under E.U. regulations, Comté can only be made with milk from cows that have only been fed on spring/summer grass. It has a complex, nutty and caramelized flavour. It's perfect as an appetizer – simply cut into small cubes, and is also a traditional fondue cheese as it's easily grated and melted.
Blue Stilton from Hartington Creamery is another 'Protected Designation of Origin' cheese. It's a local cheese as it can only be made in Derbyshire, Nottinghamshire and Leicestershire, with milk from these areas. It has an amazing flavour - great on a biscuit or cracker, or served with slices of apple or pear. If you're feeling adventurous - try stuffing dates it with for a great flavour combination!
Smoked Gouda is named after the town of Gouda in Southern Holland where it was originally traded. This particular variety has been smoked and has a really creamy texture and gorgeous smoky flavour. It's great to eat on its own, and is also easy to cook with. We have a couple of popular varieties including Gouda'sin on the stall - so come and see which you prefer.

Manchego (pronounced Man chay go) is made with ewe's milk - specifically the milk from Manchega sheep. It comes from Spain and is also a 'Protected Designation of Origin' cheese. It has a dark patterned and inedible rind, but under the rind it has a really distinguishable flavour. Try it grated on a bed of salad.
Kick Ass Mature Cheddar (not being rude - there is a donkey kicking on the packaging!) is made in Preston in Lancashire, (lots of good dairy produce originates from Lancashire as the spring and summer climate is warm and wet - making it good grass country). The Black Wax surrounding the cheese prevents it from drying out, and underneath lies a lovely, mouth-watering flavour that will give your taste buds a fantastic kick!! We have variety Kick Ass cheeses on our stall, so come and try some and see which you like best.
We stock around 80 cheeses, and all are competitively priced. Come and have a chat with us at S & J's Pantry as we love talking about cheese - and we'll do our best to meet your cheese needs!"
Related Trader
After moving to Sheffield to study some 17 years ago, we – Su... Read More
Latest Blog Post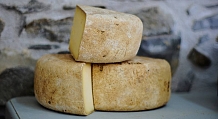 Upcoming Events
---
---