Get nutrition-wise at the Moor Market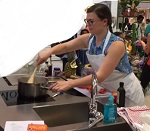 Hi, I'm Hannah from Wise Choice Nutrition. I'm a nutritionist and studying to be a nutritional therapist.
I'm passionate about real food and helping people understand all the conflicting health messages out there. I believe that we should focus on the nutrients we are eating not just the number of calories. Real, fresh and local food is very important to me but I understand that when you're on a budget, it can be challenging to know what to buy and how much it's going to cost.
Eating locally grown seasonal food is one of the best ways of increasing our nutrient intake. Many of the stalls in the market sell local food which is fresh and more nutrient rich than you might found elsewhere. It's often much cheaper than supermarkets too. Using the markets also supports local business which puts more money back into the local economy.
Part of my work at the Moor Market is to help people understand what to buy and how to cook it to feed you and your family real food without an expensive price tag. I believe good, real food should be available to all. Each month I'll be bringing you a recipe that's healthy, quick and easy to cook at home. There'll also be a cooking demonstration on the 4th Saturday of each month at 12pm. I'll also be writing blogs and sharing more recipes for you to cook at home.
Latest Blog Post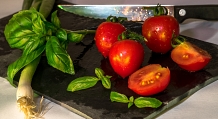 Upcoming Events
---
---